Zhang Yunding, member of the party group and deputy director of the Henan Provincial Local Financial Supervision Bureau, visited Julong Bio for research and guidance
---
On the morning of October 28, Zhang Yunding, member of the party group and deputy director of the Henan Provincial Financial Supervision Bureau, Zhang Xuanyi, director of the Capital Market Department, and Lu Wenqing, secretary of the party group and director of the Pingdingshan Financial Bureau, visited Henan Julong Bioengineering Co., Ltd. to investigate and guide the work . Han Yuke, Deputy Secretary of Ruzhou Municipal Party Committee and Secretary of Lingtou Town Party Committee, Huang Bin, Member of the Standing Committee of the Municipal Party Committee and Secretary General, Zhang Zhenwei, Member of the Municipal Party Group and President of Ruzhou Vocational and Technical College, Wei Junjie, Director of the Municipal Financial Bureau, and Party Working Committee of Xierhe Street Secretary Zhang Chaojun and others were accompanied. The company's vice chairman Liu Guangwei, deputy general managers Liu Zhenmin, Gui Haojie, Teng Jiajia, Zhu Chuangye and others received the reception.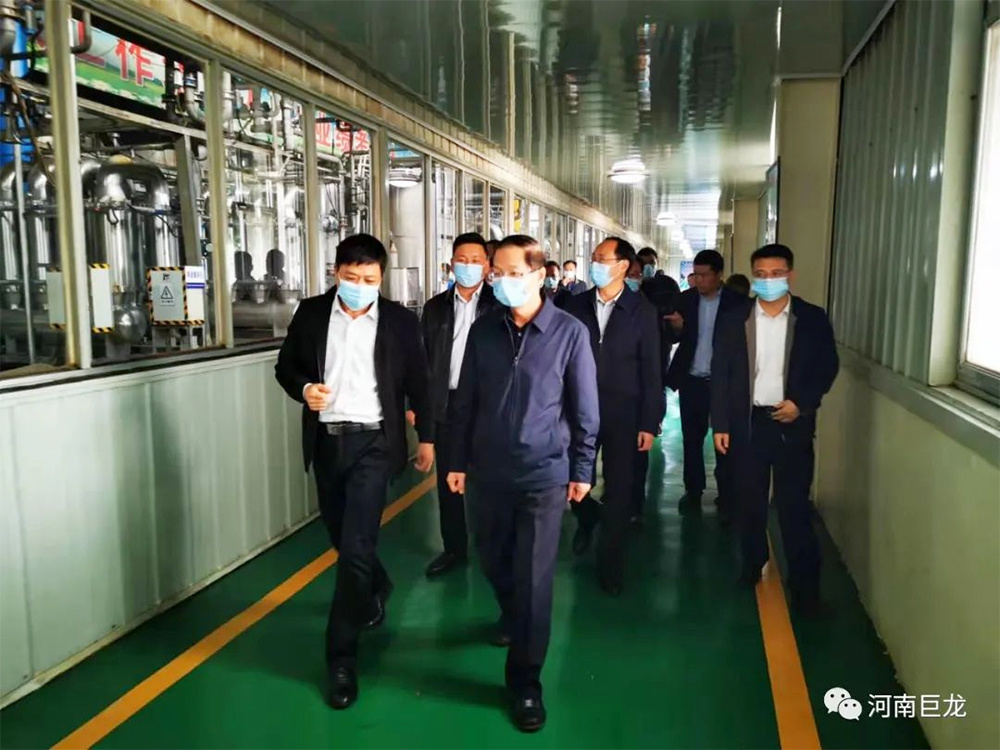 At the production workshop and research meeting, Vice Chairman Liu Guangwei reported the company's development history, business conditions, product structure, financing and listing preparations in detail to the leaders of Director Zhang Yunding and his party. The government has long supported and helped the development of giant dragon creatures, and expresses its sincere gratitude.
After listening to the report, Director Zhang Yunding and his party fully affirmed the company's achievements in development over the years, conducted in-depth discussions on the difficulties and problems existing in the company, and put forward guiding opinions. Zhang Yunding pointed out that all relevant departments at all levels should strengthen the service guidance for enterprises, change their working methods, solve the difficult problems in the listing and development of enterprises in a timely manner, and promote the smooth listing of enterprises. At the same time, it is hoped that Julong Bio will promote listing with the starting point of establishing a corporate brand image, building a century-old store, and forming a healthy and healthy development, and do all kinds of preparations for listing. And even make greater contributions to the economic take-off and social development of Henan Province.
---
Service Hotline:
Official WeChat

Check product information at any time, learn about us
WeChat search "Henan Julong" added
---